Electric Vehicles 
Anyone who purchases one of Sony Honda's new electric vehicles may also get a PS5 as a standard feature.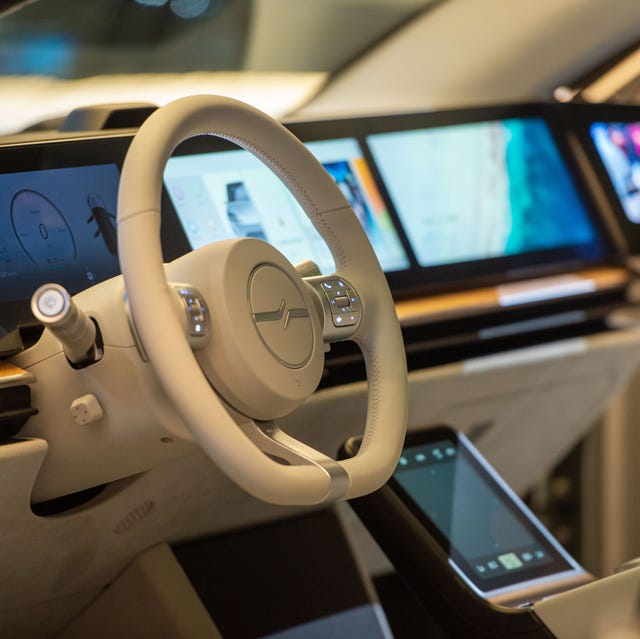 As the Financial Times reports(Opens in a new window), Sony is developing an EV that has a focus on entertaining occupants with music, movies, and video games. Rather than relying on a generic hardware/software solution, Sony wants to take advantage of its existing hardware and technology to offer a premium experience rivals will find it hard to compete with.
It's something the joint venture hinted at last month with talk of integrating real and virtual worlds as part of the experience.
Izumi Kawanishi, head of Sony's AI robotics business explained, "Sony has content, services and entertainment technologies that move people. We are adapting these assets to mobility, and this is our strength against Tesla … Tesla is not providing any content services." He also pointed to future vehicles produced by Apple and Google as key competitors.
When asked about the PS5 console, Kawanishi said that integrating the gaming hardware into EVs is "technologically possible." Such a decision would pave the way for the latest PS5 games to be available on launch day in Sony Honda vehicles. Honda's Yasuhide Mizuno also confirmed that these EVs are being developed as a hardware platform to provide entertainment.
Two "sporty" EVs, one of which will be the replacement for the recently discontinued Acura NSX, will be included in the 30 future electric vehicles. But in keeping with the worldwide trend, anticipate that the majority of the new EVs will be crossover utilities.
The person in the driver's seat would also be able to enjoy this premium entertainment experience because Sony and Honda are just as focused on producing a self-driving car.
The first Sony Honda vehicles are slated to arrive in the US in 2026, with pre-orders opening in 2025. By then, Sony will have performed a few more design iterations on the PS5 hardware and likely shrunk it in size and reduced its power draw significantly. That's good news for the vehicle designers who will want the smallest board possible to hide behind the dash along with all the other electronics modern vehicles rely on.
The Sony Group of Japan launched a new electric vehicle firmly on April 1, 2022. According to its chairman, the corporation has stepped up its aspirations in the quickly expanding market. According to the chairman, Sony Mobility Inc. will be introduced in the North American market, and it plans to use it to investigate entering the electric vehicle industry. Sony has, however, already disclosed a prototype car that is undergoing road testing.
Honda, which currently only offers one electric vehicle (the Honda e) and will roll out 30 electric vehicles worldwide by the year 2030. Out of the usual annual Honda production of 5 million units, their combined volume will be more than 2 million. Remember that this is coming from a firm whose later Clarity Electric mid-size sedan was withdrawn from the market when its EPA-rated range of 89 miles was proven to be uncompetitive and its compliance-car Fit EV manufacturing was limited to 1400 units.This new amalgamation will set fire to the EV world as Honda brings trust in the vehicle segment while Sony ensures adding other sets of fiery elements in the EV automobile. The reason why the company wants to step foot in the US market is that the U.S. is making rapid strides in the development and market adoption of electric vehicles. The rollout gives North America, one of Honda's most significant markets, priority. The part was also played by EV-friendly incentives and laws, notably those in California.