Digital Currency
Barry Silbert's Digital Currency Group (DCG) has suspended its quarterly payments to shareholders as its struggling Genesis Global subsidiary tips ever closer to bankruptcy.
On Wednesday, Bloomberg cited sources close to Genesis Global Capital, who said the troubled digital asset lending platform was "laying the groundwork for a bankruptcy filing as soon as this week." The sources cautioned that talks were ongoing and plans could change, but Genesis has been living on borrowed time since it suspended withdrawals last November.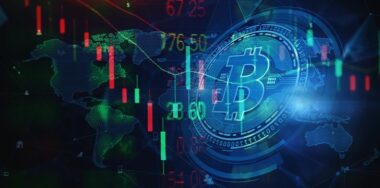 Since then, a public feud erupted between Genesis and Gemini, the digital asset exchange and lending platform run by Cameron and Tyler Winklevoss. Some 340,000 Gemini Earn customers have around $900 million in assets stranded on Genesis, and efforts to negotiate an acceptable resolution have gone nowhere.
Genesis was caught flat-footed by last spring's collapse of the Three Arrows Capital (3AC) 'crypto' hedge fund, which necessitated DCG pumping cash into Genesis and assuming $1.2 billion of the lender's 3AC-related liabilities (in the form of a promissory note). Complicating matters, DCG also owes Genesis hundreds of millions in both cash and borrowed BTC tokens.
In an attempt to minimize their inept judgment, the Winklevii have accused DCG/Silbert of attempting to defraud Gemini Earn users and others who'd sent assets to Genesis in search of unrealistic rates of return. Cameron recently called on DCG's board to kick Silbert to the curb while Silbert attempted to distance DCG from its many subsidiaries (only one of which—Grayscale and its various virtual currency trusts—reliably turns a profit).
Last week, the Dutch exchange Bitvavo—which claims DCG owes it €280 million ($302.6 million)— revealed that DCG had offered to "refund at least ±70% of the outstanding amount in a period acceptable to Bitvavo" with the fate of the remaining 30% or so "still under discussion." A potential Genesis bankruptcy won't impact Bitvavo customers, as the Dutch company has assumed the risk on their behalf. But still…
Rumors are circulating that a Genesis bankruptcy could include DCG equity for larger creditors and potential leadership changes. Until now, Silbert and DCG have attempted to brave it out by insisting that Genesis's woes are a matter of liquidity rather than insolvency, but this distinction seems to have lost whatever importance it might have once had.
Blue Barry
Whatever DCG's Digital Currency public pronouncements, it's clear the screws are tightening. On Monday, Bloomberg reported on a note DCG sent to shareholders indicating the suspension of quarterly dividends until further notice. The move was explained as "strengthening our balance sheet by reducing operating expenses and preserving liquidity."
DCG's balance sheet could get a very modest boost from the sale of its Coindesk media property. The Wall Street Journal reported Wednesday Digital Currency that Coindesk has hired advisors at Lazard to explore a possible sale. Coindesk CEO Kevin Worth said the company had received "numerous inbound indications of interest," and Lazard was helping "explore various options to attract growth capital … which may include a partial or full sale."
If Silbert is feeling the pressure, he's not acknowledging it publicly. His only public statement since the January 10 letter to DCG shareholders was a tweet denying that he had any foreknowledge that the FTX exchange was insolvent.
It's probably wise for Silbert to keep mum, particularly following last week's civil charges filed against both Genesis and Gemini by the U.S. Securities and Exchange Commission (SEC) for the offer and sale of unregistered securities.