Monitor
If you haven't upgraded your monitor in the last half decade, you're missing out on killer enhancements at fine prices.
Your computer monitor is easily among the most important peripherals on your desk. You spend all day staring at it, after all. Yet most people don't spring to upgrade it until their old monitor is on death's door. That's understandable — monitors aren't as exciting as a new, ray-tracing capable video card or sixteen-core CPU — but, if your is more than five years old, it's time to give an upgrade some serious thought. You could be missing out on a massive boost in image quality.
The eyes have it
The best reason to upgrade your monitor is the most obvious: it will look much, much better.
Resolution is the most noticeable improvement. Asus introduced the first 4K monitor in 2013 at a jaw-dropping $5,000 price tag. Since then, pricing has slowly come down, making it possible to snag a good 4K , like the Dell S2721QS, for about $300 to $400 when you find a nice sale.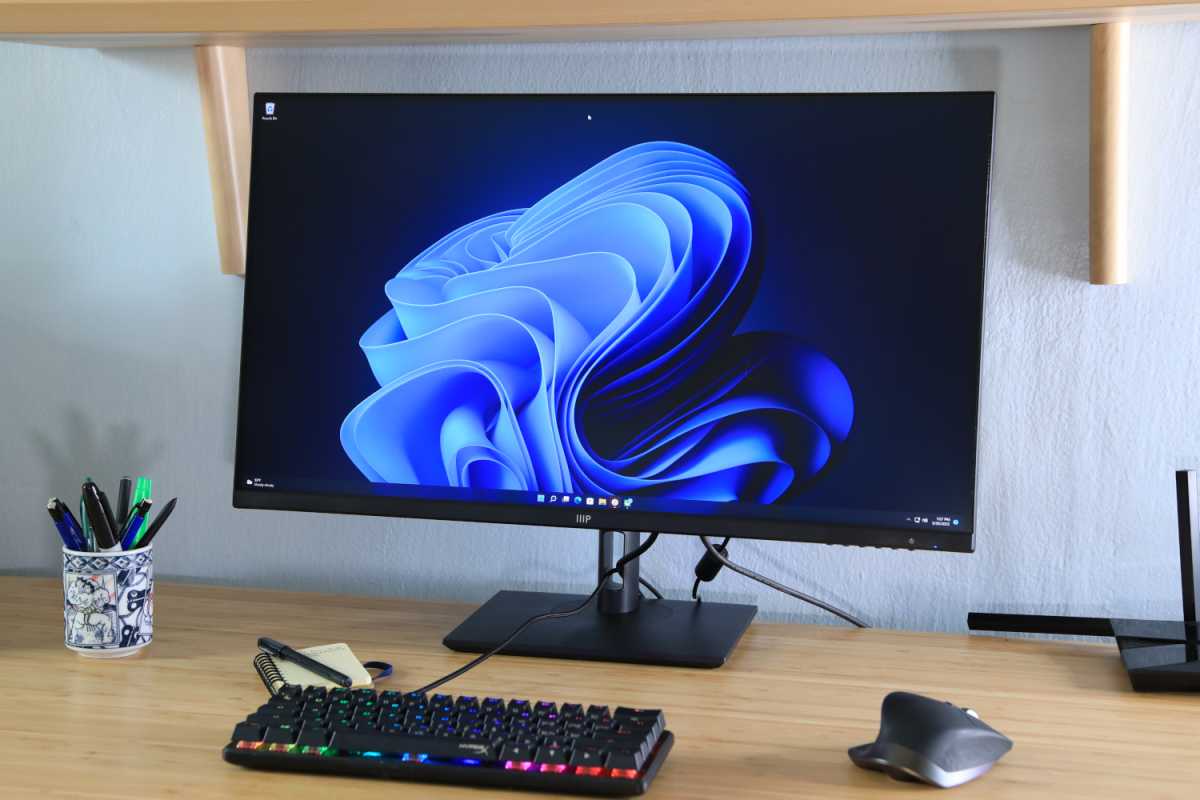 The improved resolution makes everything from the Windows desktop to 3D games look crisp and fresh. Small fonts are easy to read and, thanks to improvements in Windows' scaling options, it's now easy to find a comfortable UI scale even on high-resolution displays.
And there's more to it than 4K. The general increase in resolution has slashed the price of monitors with 2,560 x 1,440 resolution, which are now widely available starting around $250. This is a great resolution for a 27-inch  and ideal if you want to snag other modern features, like a high refresh rate or USB-C (which I'll explain soon) on a modest budget.
Recommended News: https://prnotes.com/news/apple-unveils-new-software-to-make-the-iphone/
There's also a whole new category of ultrawide most of which have 3,440 x 1,440 resolution (which is about equal in sharpness to a widescreen at 2,560 x 1,440). The added display space is perfect for productivity and looks fantastic in modern 3D games.
Brightness, contrast, and color performance have all improved, as well. I've seen this improvement first-hand as I've reviewed and tested PC and laptop displays over the past decade.
A typical monitor sold a decade ago would be lucky to cover the entire sRGB color gamut, leaving them with a relatively narrow color space to work with. Today, manyhandle not just sRGB but also a wide range of DCI-P3 and AdobeRGB. Modern simply display more colors, providing a vibrant and alluring visual presentation.