Tokenization Market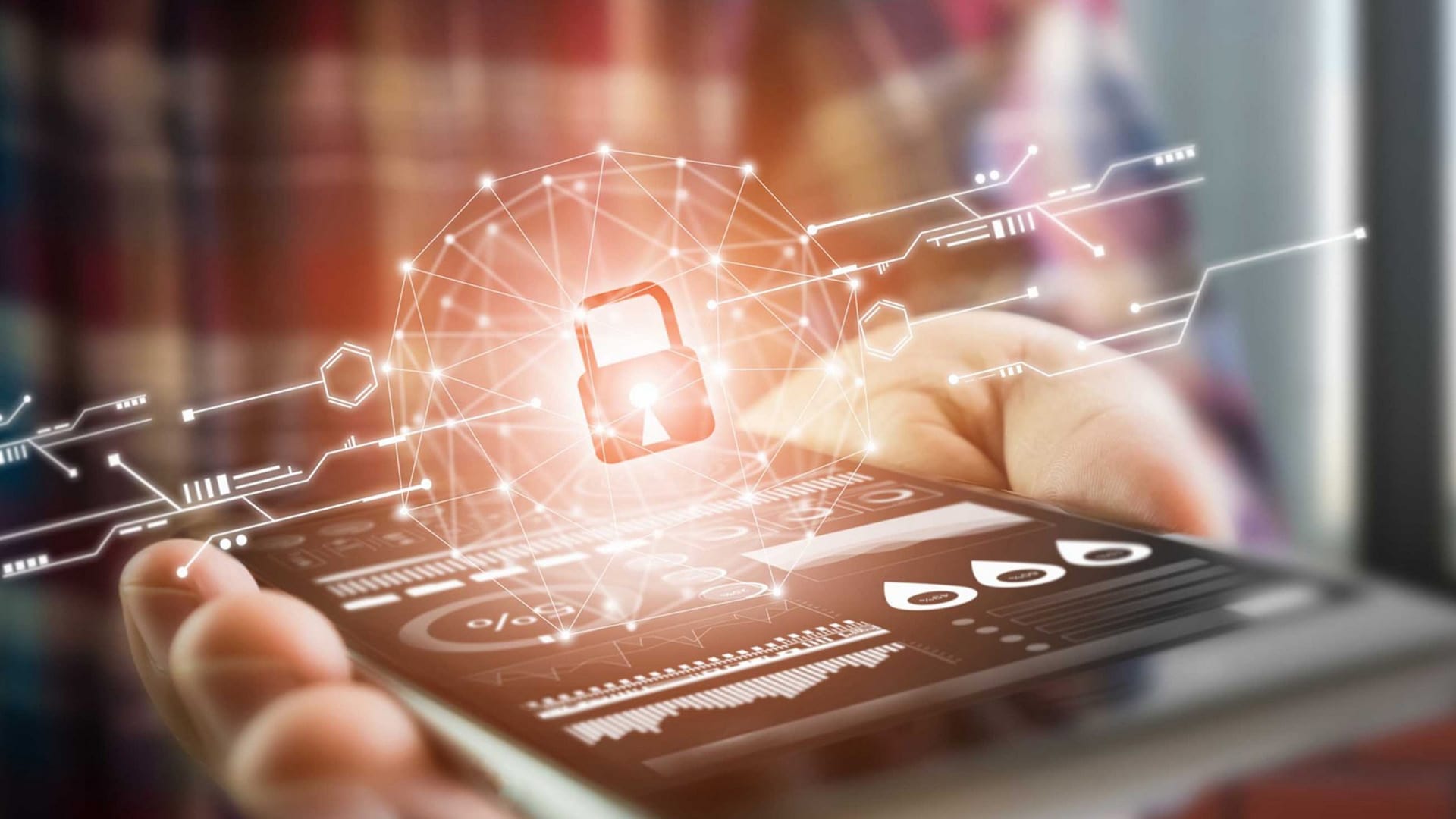 Market Overview:
The Global Tokenization Market is expected at USD 1.61 Billion in the year 2021 and predicted to reach USD 5.25 Billion by 2028, with a CAGR of 18.4% over the forecasted period.
Tokenization is the process of transforming sensitive data into non-sensitive tokens that can be utilized in a database or internal system without being made public. Tokenization protects sensitive data by replacing it with an irrelevant value of the same length and format as the original. The tokens are subsequently delivered to an organization's internal systems to be used, while the original data is kept in a token vault. Tokenized data, unlike encrypted data, is impregnable and irrevocable. Tokens cannot be returned to their original form since the token and its original number are unrelated mathematically. To put it another way, a token is a piece of data that serves as a substitute for something more valuable. Payment security has become more important as the number of credit card fraud incidents has increased. Payment security components include contactless payments and tokenization-as-a-service methods. Such factors are predicted to propel market expansion throughout the forecast period.
Market Dynamics and Factors:        
Tokenization shields businesses from the financial ramifications of data theft. Even if there is a breach, no user personal data may be accessed. By eliminating credit card details from POS devices and internal systems, credit card tokenization helps online companies improve data security from the point of data capture to storage. Data tokenization secures credit card and bank account information in a virtual vault, allowing organizations to communicate sensitive information over wireless networks safely. Tokenization is only effective if a payment gateway is used to securely store sensitive data. A payment gateway is a merchant service supplied by an e-commerce application service provider that facilitates direct payments or credit card processing. This gateway stores payment card information safely and generates invoices. For instance, Pine Labs, a leading merchant transaction platform, has announced the release of 'Plural Tokenizer' in December 2021, a tokenization solution that works with all major card networks. This Card-on-File (CoF) tokenization system will replace the cardholder's debit or credit card data with 'tokens,' or randomly generated digits.
Download a Free Sample Copy of the Market Report:
https://introspectivemarketresearch.com/request/16212
Tokenization Market Report Highlight:
By Type, the Solution segment is anticipated to dominate the Tokenization Market. The solution category is rapidly expanding across all verticals, as online payments have shifted from giant corporations to small and medium-sized businesses in the previous three years. Tokenization has been utilized by many new and current businesses to provide a secure payment gateway and a fully-proof system.
By Deployment, on cloud segment dominates the Tokenization Market. Small businesses are increasingly resorting to cloud deployment solutions since they allow them to concentrate on their core competencies rather than payment infrastructure. Businesses may save a lot of money on software, hardware, storage, and technical manpower by using cloud-based solutions. Tokenization and encryption are frequently used to protect data in cloud services or apps which is likely to propel the Tokenization market.
By End User, the BFSI segment accounted for the largest share in the end-user segment. Because the BFSI industry deals with money, tokenization solutions have garnered a lot of traction and adoption. The sector has a huge amount of financial transactions, making it a tempting target for hackers. Another key element driving tokenization demand is the rise of fraudulent operations in the BFSI sector.
North America is likely to dominate the Tokenization Market due to the payment gateway industry's early embrace of new technology the majority of tokenization solution suppliers are situated in the United States, accounting for the majority of the tokenization solution market's revenue.
The Asia-Pacific region is growing swiftly in the Tokenization Market. The fast rise of e-commerce, as well as the widespread use of smartphones to make online payments and access a range of services such as government services, online gaming, and digital intelligence, is boosting the Tokenization Market.
Major Key Players for Tokenization Market:
American Express Company
AsiaPay Limited
Bluefin Payment Systems LLC
Card link
Fiserv Inc.
Futurex LP
HelpSystems LLC
HST Campinas SP
IntegraPay
Marqeta Inc.
Mastercard Inc.
MeaWallet AS
Micro Focus International plc
Paragon Payment Solutions
Sequent Software Inc.
Shift4 Payments LLC
Sygnum Bank AG
Thales TCT
TokenEx LLC
VeriFone Inc.
Visa Inc.
Inquiry Before Purchase:
https://introspectivemarketresearch.com/inquiry/16212
Key Industry Development:
December 2021, PayPhi, Phi Commerce's API-first digital payments platform, has been certified as the first NPCI Tokenization System (NTS) tokenization provider to enable RuPay card tokenization.
December 2021, Mastercard and Google partnership announced the release of tokenization, which will allow Google Pay customers to safely pay with their Mastercard credit and debit cards while having a hassle-free experience.
Tokenization Market Segmentation:
By Type
By Deployment
By End-User
Retail & E-commerce
Transportation & Logistics
BFSI
IT & Telecommunications
Healthcare
Government
Energy & Utilities
Customized Report:
https://introspectivemarketresearch.com/custom-research/16212
For this report, Introspective Market Research has segmented the Tokenization Market based on region:
Regional Outlook (Revenue in USD Million; Volume in Units, 2022-2028)
North America
Europe

Germany
France
UK
Italy
Turkey
Rest of Europe

Asia Pacific

China
India
Japan
South Korea
Indonesia
Vietnam
Thailand
Rest of Asia-Pacific

Middle East & Africa

Saudi Arabia
South Africa
Iran
Rest of MEA

Latin America

Brazil
Argentina
Rest of LATAM
Purchase the Report:
https://introspectivemarketresearch.com/checkout/?user=1&_sid=16212
Scope of the Report:
The report encompasses the entire analysis of market size in previous years for major segments and countries, as well as future estimates. The Tokenization Market study looks deeply into the worldwide market's competitive landscape. The study also provides the names of key market players and the methods they used to gain a dominant position in the industry. It also includes useful market insights, dynamics and factors, and market analysis techniques such as PESTEL analysis, PORTER's Five Forces analysis, value chain analysis, SWOT analysis, BCG matrix, and Ansoff matrix.      
Browse Our Related News:
https://www.digitaljournal.com/pr/hearing-aid-market-size-share-growth-report-by-2028-introspective-market-research
https://www.digitaljournal.com/pr/echocardiography-market-2028-provides-growth-forecast-and-upcoming-trends-opportunities-by-types-development-factors-introspective-market-research
https://www.digitaljournal.com/pr/unmanned-aerial-vehicle-market-size-industry-report-analysis-growth-share-application-segmentation-regional-demand-with-growth-forecast-2028-introspective-market-research
https://www.digitaljournal.com/pr/bluetooth-speaker-market-2028-provides-growth-forecast-and-upcoming-trends-opportunities-by-types-development-factors-introspective-market-research
https://www.digitaljournal.com/pr/goat-cheese-market-size-industry-report-analysis-growth-share-application-segmentation-regional-demand-with-growth-forecast-2028-introspective-market-research
https://www.digitaljournal.com/pr/business-health-insurance-market-outlook-demand-analysis-and-forecast-from-2022-2028-introspective-market-research
https://www.digitaljournal.com/pr/hair-removal-market-size-share-growth-report-by-2028-introspective-market-research